Khmer Consonants
Here are the first ten Khmer consonants. Some are from the AU group and show from the shOW group. You need to hear the word to really understand the pronunciation.
But for now this is better then nothing. Hopefully I will have time and can add audio files for each of the letters that are clickable and can hear my voice to really hear the Khmer consonants 100% correctly.
The first Khmer consonant we are going to learn is gau, goh or gah.
 The next letter is Kau, koh kuh. This is the same ending sound as the previous letter, just different with the first letter being a K.
The next letter looks like our first letter. It is said goo or go
Next letter is pronounced like koo or ko
 Next is Ngoo or Njur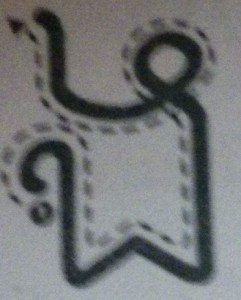 Continuing we come to the letter, ja or jau
Next is chau, which has a bunch of scribble and looks completely different then any English letter equivalent.
 Next is joo or jo
Next one looks like the 4th one, koo but the beginning loop of the letter is at the bottom, not the top. It is pronounced choo or cho
The last one for this lesson is ñoo or ngo.
I hope these have helped you learn your first ten Khmer consonants. Remembering them, pronouncing, and how to write the Khmer consonants are all equally important.
If you haven't read the Intro to Cambodian writing system I strongly suggest you go there to read that article. If already have read that keep practicing these and come back and soon I will have the next ten Khmer consonants up and ready!